scholastic & co-scholastic
Quality Education is one of the priorities to maintain Academic Excellence at Delhi Public School Sambalpur. Hence, Audits are conducted by our Academic Partner Mpower Edupreneurs at regular intervals assessing the teaching methodology, delivery of lectures by teachers, the scope of improvement, and various pedagogical as well as working of the school. These audits help us be on our toes and put in continuous efforts for the development of our school.
Delhi Public School, Sambalpur has classes from pre-primary to 12th that provide best educational opportunities in Odisha. We at Delhi Public School, Sambalpur believe that the conducive learning atmosphere tagged with Scholastic and Co-Scholastic structure contributes in the development of student's personality, it is only with that belief that we have been regarded as one of the top schools in Odisha.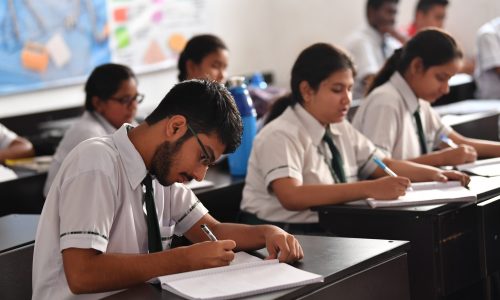 The average strength of a class is around 25 students for lower sections and around 35 for higher sections.
The students are not only assessed on the academic front but also Dance & Music, Art & Craft, Physical Education, Life Skills, Work Education, Value Systems, Attitudes & Co-Curricular Activities.
An Assessment file and Scholars register provides a transcript of student performance in various competencies over a period of time so that our students are recognised with their ability and skills as the pupils of one of the top schools Odisha.
The school is classified into Pre Primary, Primary, Middle Wings and Senior Wings.
A mutual regard and respect which exists between the pupil and the teacher makes for a friendly atmosphere that is conducive to the child' learning process and growth.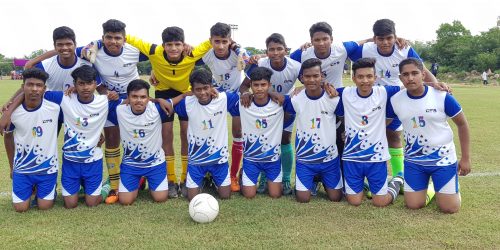 Delhi Public School Sambalpur is known for providing an excellent platform for extracurricular activities. To foster the holistic development and improve the physical, social, emotional, creative, and spiritual quotient, the academic curriculum is blended and balanced with co-curricular activities, this, in turn, helps students to transform into a rational and balanced personality ready to excel in all walks of life and to be respected as educated pupils from the top schools in Odisha.